Just contact our
experienced and qualified experts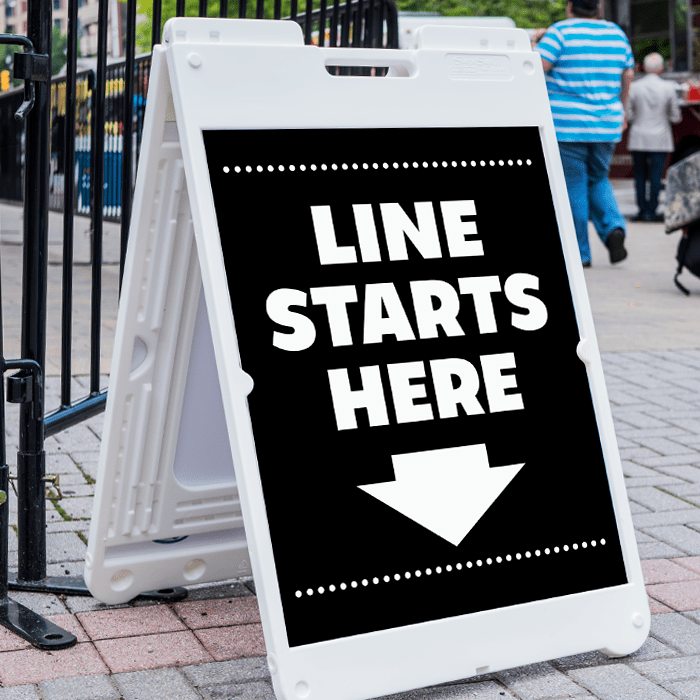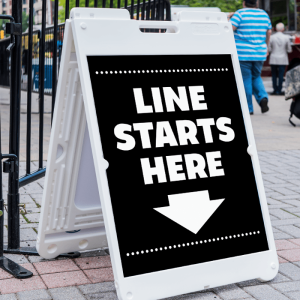 Simpo Signs A-Frames 22"x28"
• Change Signs in seconds • Blanks quickly slide in and out and stay securely in place • No bolts, latches, added parts or special treatment • Can use all Sign blanks including coroplast and aluminum • Regressed sign face is 22" by 28", the standard dimension for all retail signs ONE FRAME • MANY SIGNS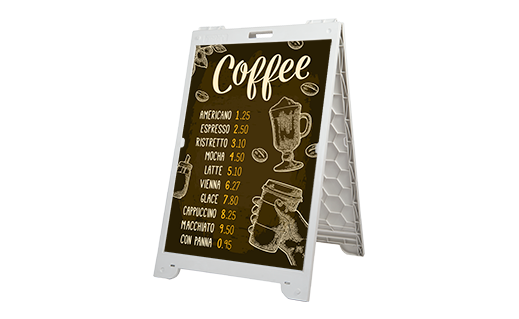 Econo Classic A-Frames Stand 24" x 36″
A durable A-Frame at an Economy Price – Frame size 26.5″ W x 42.5″ All Plastic Sign Stand which hold two 24" x 36" individually mounted on to 4 mil material (inserts are optional). Quick Change feature allows you to change signs in seconds. All plastic sign stand for 24″ x 36″ signs Sign blanks easily slide in and out and stay securely in place Two signs per frame. Attractive and strong – no rust, no splinters, no maintenance Molded handle for easy portability Molded-in stacking lugs nest into each other preventing sliding and shifting of stacked sign frame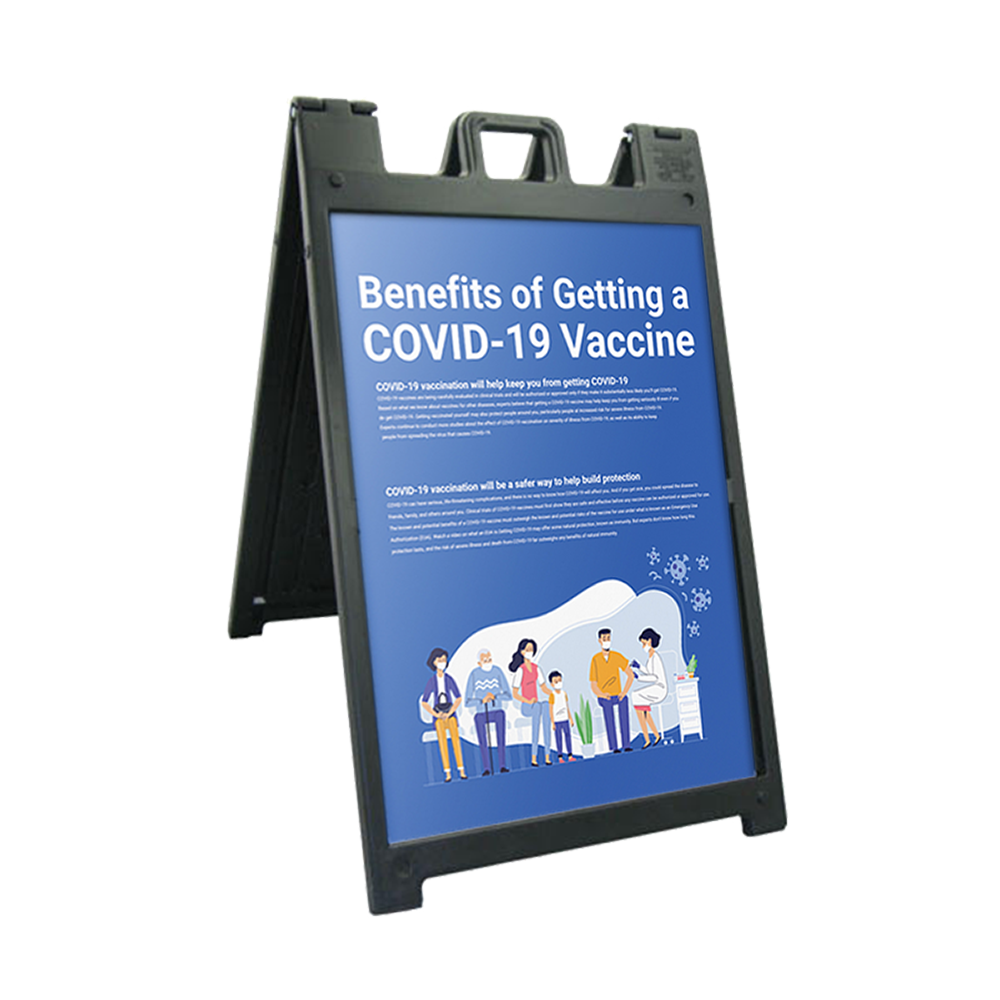 SIGNICADE® Popular style used everywhere from retail shops to parks and construction areas. 2-sided sign frame for indoor and outdoor use. "Quick change" tabs hold sign in place. No tape or screws needed! DIMENSIONS: Actual: 27 1/8 x 46 3/8" (W x H) Flat: 3 1/8" USAGE: Holds signs up to 3/16" thick. Sign can be internally weighted with dry sand. Recommended: 5 lbs per side. SPECIFICATIONS: UV/Antioxidant Protectant
• Springs connect the frame to the base allowing sign to resist strong winds and return to upright position. • "Quick change" feature enables sign blanks to be changed in seconds and stay securely in place. No clips, bolts or special treatment. • Sand or water fillable plastic base with factory installed wheels. Free funnel included to facilitate loading. • Base weighs 90 lbs. when filled with sand and 45 lbs. when filled with water • Molded-in tie down hole allows chaining or wiring the base, deterring theft. • Attractive plastic frame design eliminates torn miters and jammed latches. Won't rust or splinter. • Two-sided (hold two signs per frame). Can accommodate coroplast, aluminum, acrylic, or any foamboard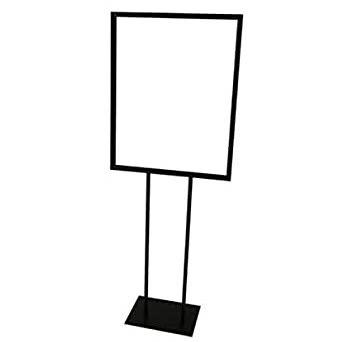 Floor sign stands with Sign are an attractive way to broadcast your message. Sign holder is mounted on a 31″ high floor stand with two upright stems. Measures 60″ high overall. Heavy 10″ x 14″ base provides stability. Floor sign holders help bring in new foot traffic, and make order of your sales floor. Features: BH-28 Indoor Display – Double -Center Post * Solid Base * Double Center Post * Available in: – Chrome & Black * Height: 60" Base: 10" x 14" * Frame 28″ x 22″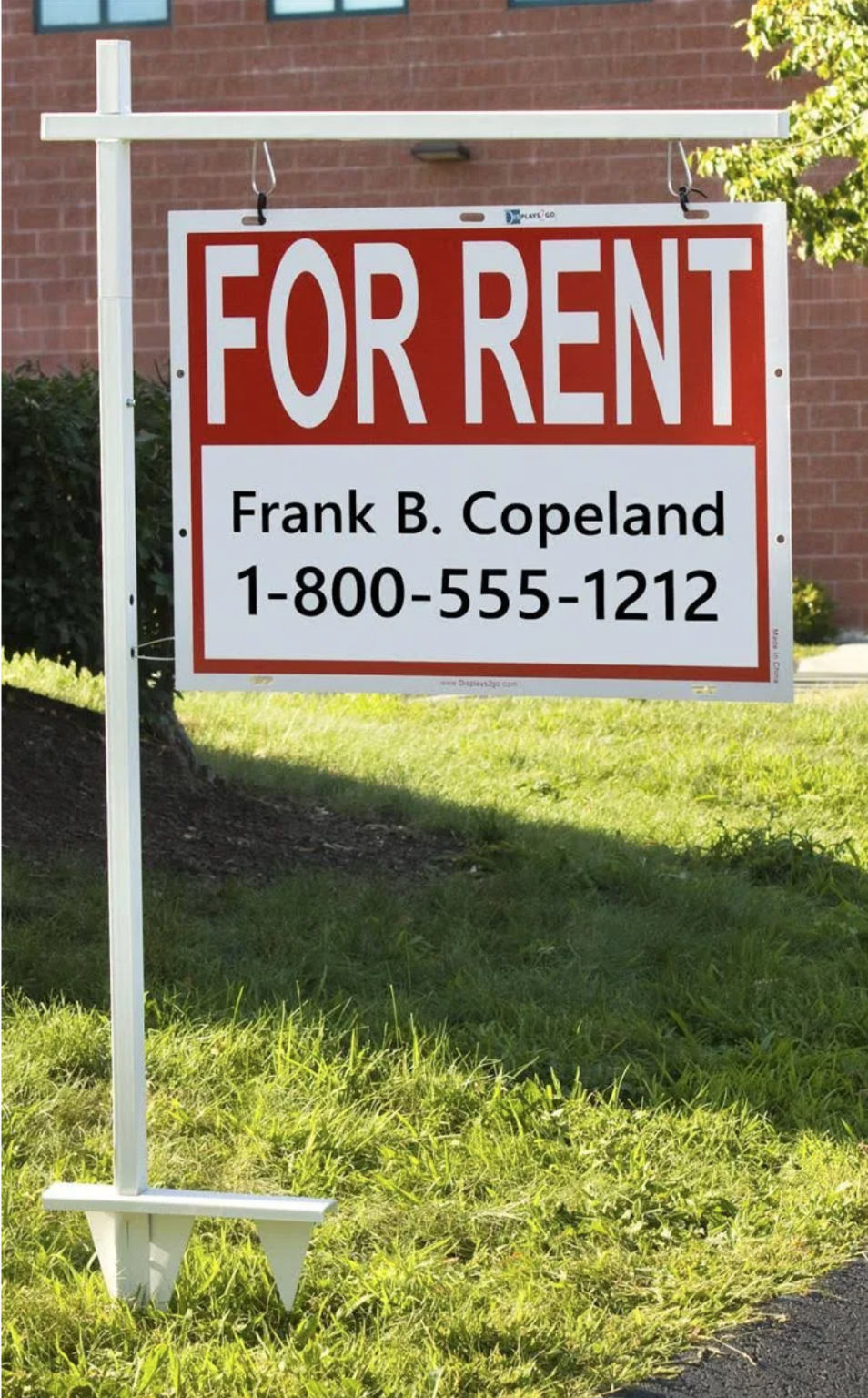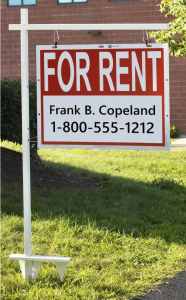 Economic Real Estate Post 64″
All hardware is included. Compact slips together, installs in seconds. Finished in overbaked high gloss white. Straight style top bracket accommodates 24 wide x 18 tall sign . • 2 Piece slip fit makes this unit easy to transport. • High gloss White finish only. • Unit is constructed of 1 square steel tubing. • Overall height is 64″ • Complete with hardware to hang sign. • Holes underneath cross arm are pre-drilled at 12 inches and 16 inches on center.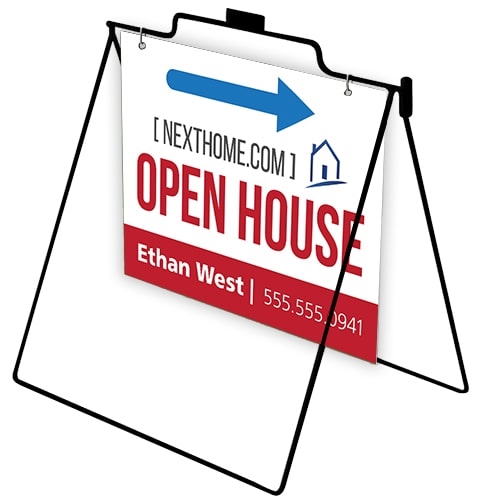 Foldable Wire Stand Frame - Real Estate
Real Estate Foldable Wire Stand Frame 18″ x 24″ sign also Available in white or black stand. Foldable Wire Stand Made from 3/8 inch round rod steel. Holds up to a 6h x 24w rider on top and has a welded holder for a pennant pole. Sign size 18″x24″ Full Color.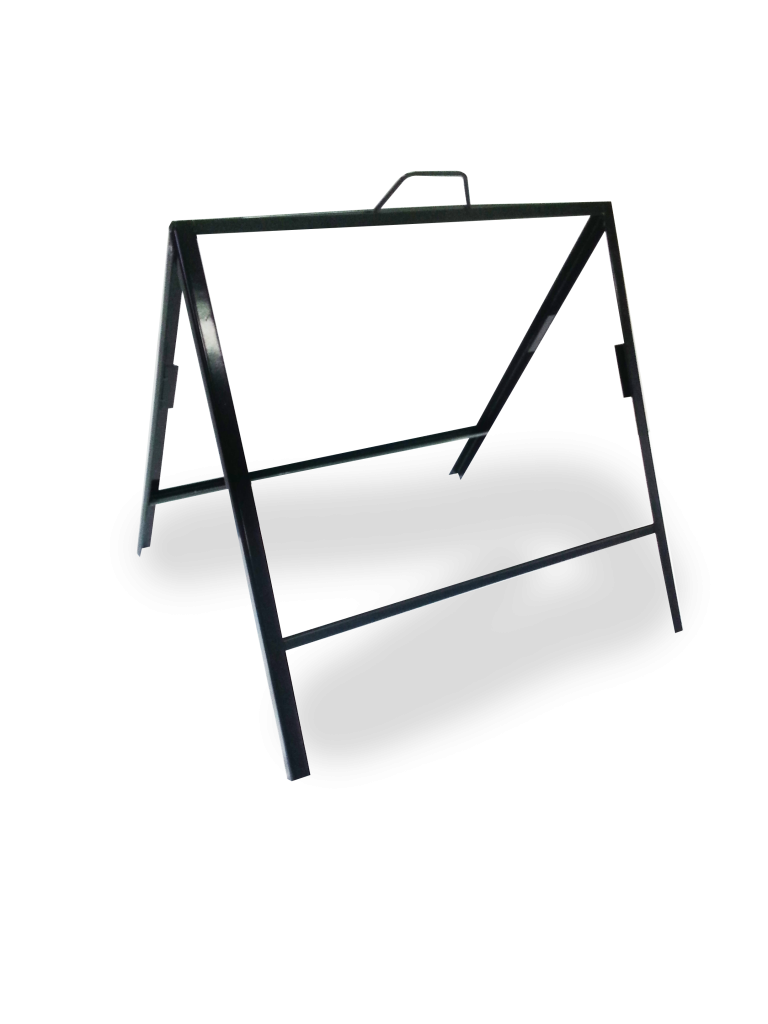 Real Estate Frame Angled 18″x24″
Real Estate Frame Angled 18 x 24 Angle Iron A Frame. Sign Panels load from the inside creating a picture frame look.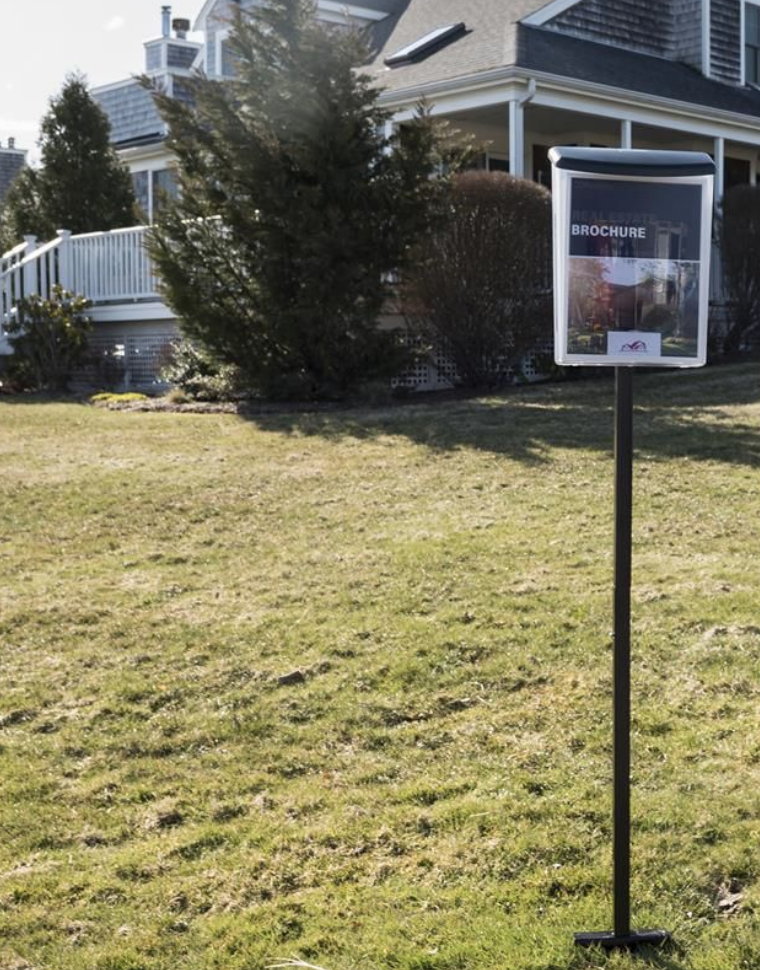 Real Estate Brochure Holders
• Holds up to (100) 8.5″ x 11″ flyers • Footbar at bottom makes installation easy • No assembly required • Dimensions: 47.5″h x 9.5″w • Brochure Box made of durable styrene with a clear front panel • Stake made of 5/16″ round rod steel with a powder-coat finish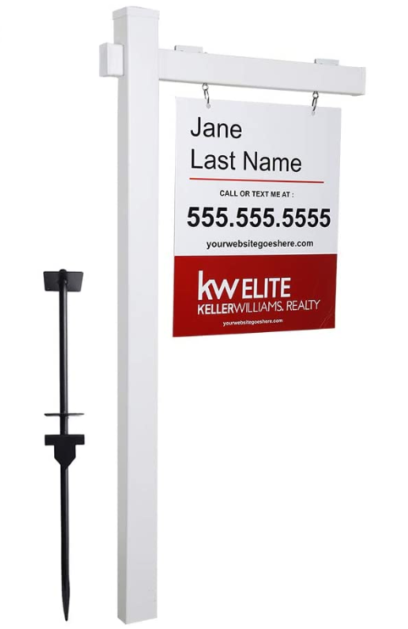 73″ Tall with colonial style cap 4″ x 4″ Vertical Post 48″ Arm Additional clamp for rider on top.UV Protected… 5+ years. No yellowing… No Cracking!Our vinyl real estate sign post has been a huge hit. It is lightweight, clean and easy to assemble.The decorative standard cap is included along with the hanging hardware. Real Estate Posts comes in an easy to assemble kit. It includes all the components needed to assemble the post pictured, plus all the hardware necessary to display your sign. Our patent pending internal key makes assembly and disassembly fast and easy. It also gives the sign post a clean smooth look because there are no external screws needed to hold the sign arm in place. Installation is especially easy due to our drive-in stake. Just drive the stake in the ground, slide the post over the stake, and then hang your sign.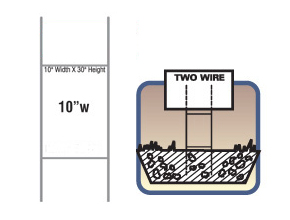 10″ wide, 30″ high Coroplast sign holders. The ultimate Coroplast sign holders. Ideal for real estate, political, garage sales, special sale signs, and more!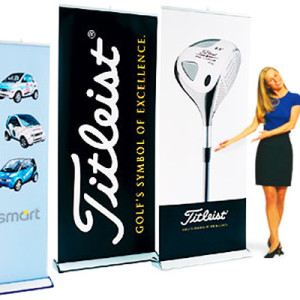 Our full color photo output trade show banner stand displays take style and convenience to a whole new level. Sleek styling with simple setup and break down. This display can be set up in less than 60 seconds! The lightweight construction along with the durable carry bags is compact enough to be carried on a aircraft. The extremely strong aluminum case not only looks stylist but the strong constructions with provide years of trouble free operations. Graphics are output on a photo paper to enhance the graphics, then we apply a super strong, anti-glare laminate. Simple one-push button designs allow access to the graphic base for easy graphic changes. We have designed the graphics for many trader show booths – we know what works and what will fall short. Let us design your next eye-catching display and have a booth that is a real show stopper. • Digital print • One-button, tool-less graphics changing • Tri-fold vertical riser • Chrome end caps on housing • Snap-lock profile • Nylon bag with shoulder strap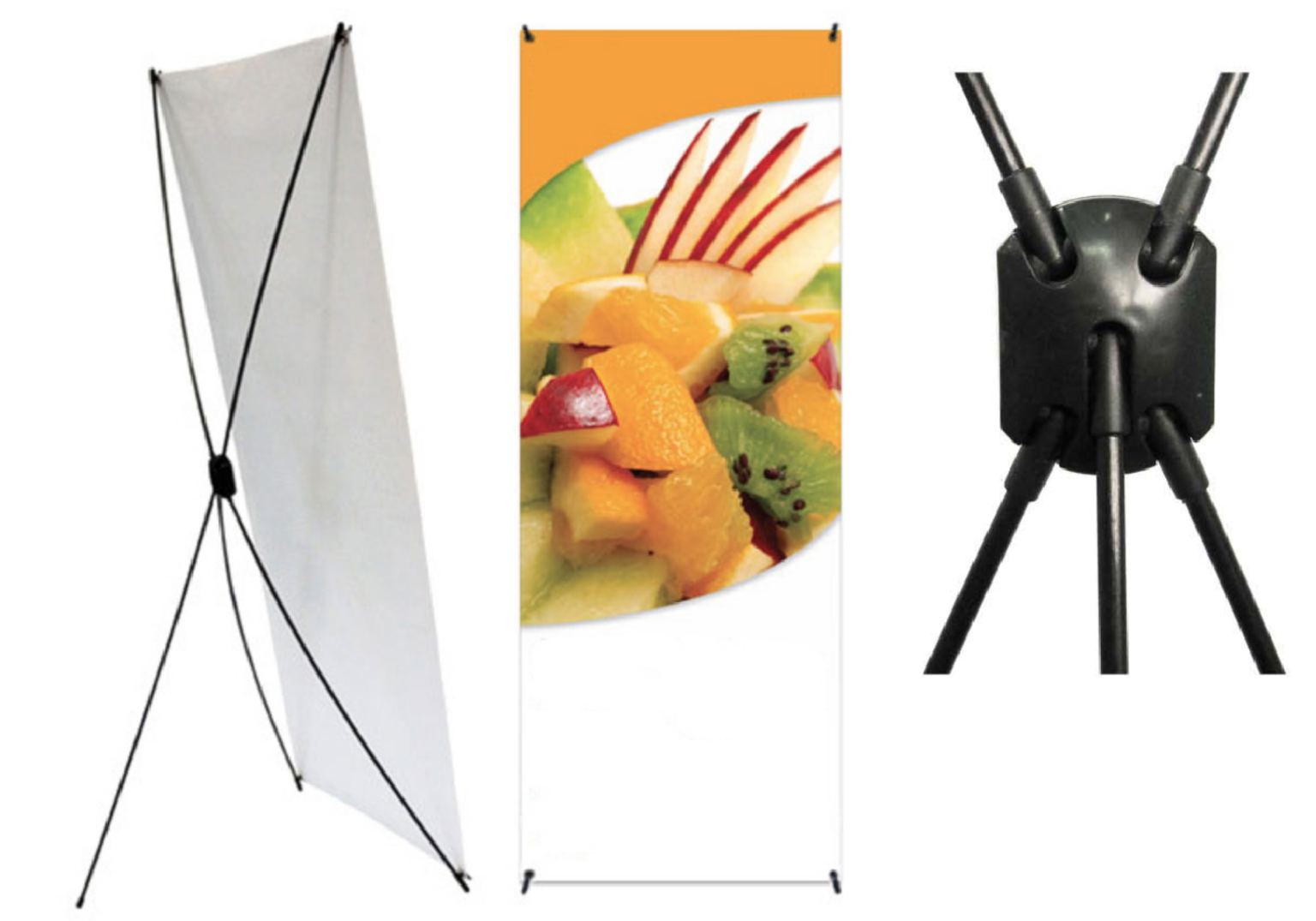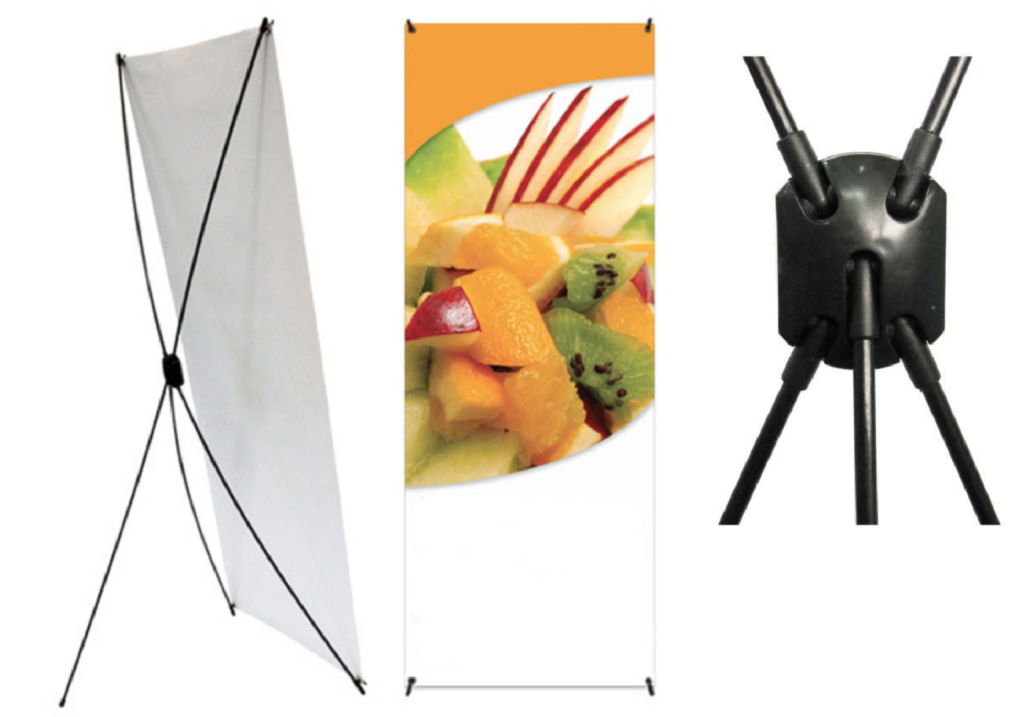 Includes X-Stand + 24″x70″ Digital Banner. Lightweight portable stand with convenient carry bag. X-Stands are an effective, low cost way to display your services. A high quality 15 oz digital banner is included in the package! WOW! If you need a banner designed, we have in house graphic designers to assist you. Don't hesitate, get yours today at Signs Done Fast in San Diego!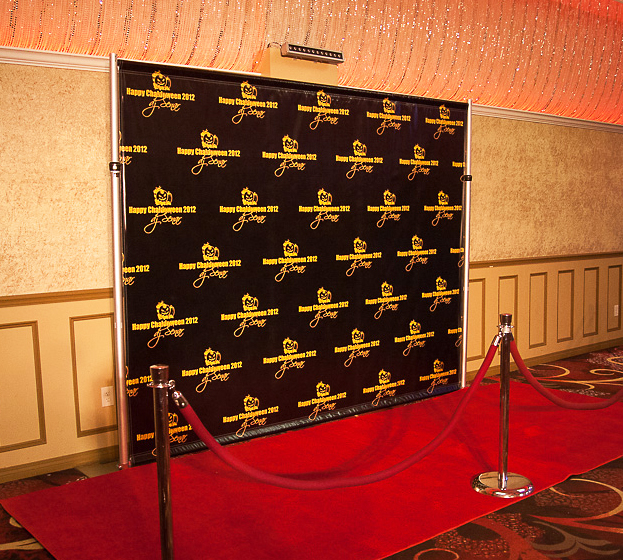 Step and repeat banners, also known as press walls, are publicity backdrops used for event photography. They are printed with repeating patterns, usually brand logos or emblems that will be visible in photos of people posing in front of the banner.
Need expert advice? Give us a call 619-265-7446