PROUDLY SERVING SOUTHERN CALIFORNIA
License #1084418 - UL Manufacture #0090001G9
Established in 2008, Signs Done Fast, Inc. is more than just a sign company.
We create a wide variety of top-quality signs, both electrical and non-electrical.

We're a one-stop shop! We take you from initial design through the permitting process, to final installation. No matter the product, we're here to turn your business's dreams into reality. Nothing grabs customer attention like high-quality branding or an electrical sign for your new location. And, with over a decade of experience you can be confident that Sings Done Fast, Inc. has the experience to
get your products done right.
To assure you of a high-quality product, our signs: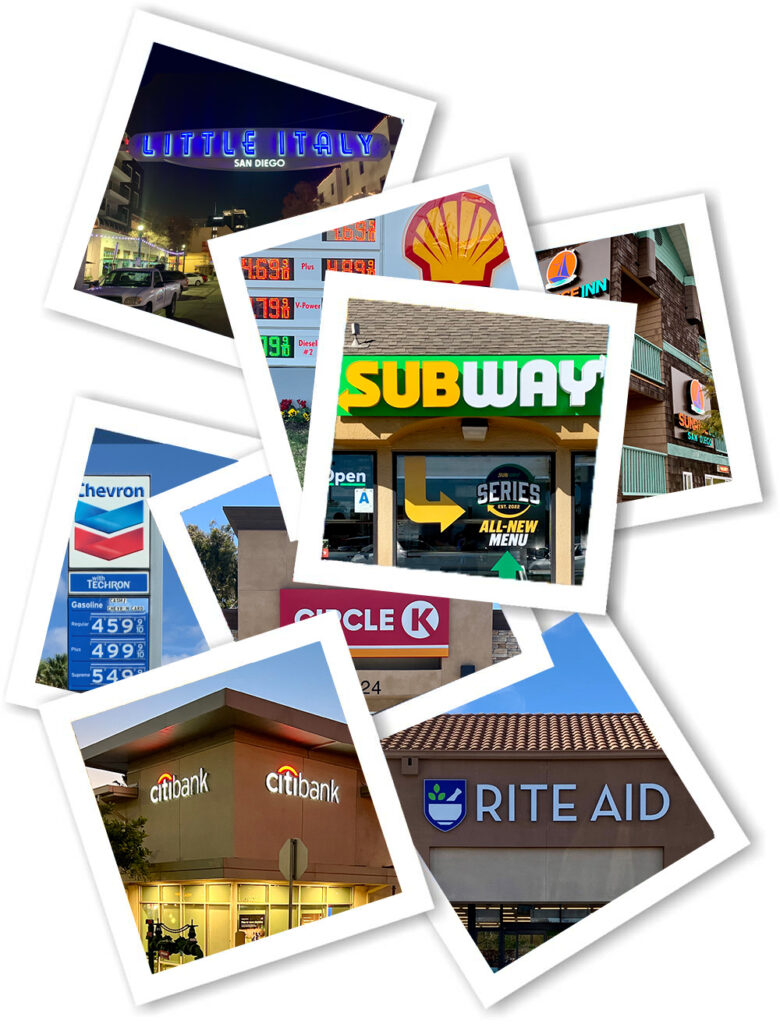 How we serve local and national clients better:
Assist our clients with industry leading designs and quality signage. Provide a positive environment for our employees, for their and our customers success.
Quality is Our Core Value
We carefully monitor each stage of production. All jobs are approved by Quality Control before passing on.
Professional Crane Certification
To ensure safety and proper completion of large installations our crane operators are certified.
Professional Welding Certification
Our welders are certified. This allows confidence in knowing a project is being created at proper standards.
Safety Certification & protocol
We have exacting safety protocols in place to ensure project efficiency and safety.