Just contact our
experienced and qualified experts
We offer a complete range of Window Graphics products.
Here at Signs Done Fast we offer both window decals and perforated vinyl window film as well as installation. Window decals are opaque stickers with a design on it that can be applied to the window like your average sticker. They are semi-permanent adhesives that can be changed out when needed. Perforated window decals are a version of window stickers that allow one-way visibility. This allows them to act with dual purpose – to advertise your business and to create an extra layer of privacy. You will be able to look out, but passerby's will not be able to look in. Both are long-lasting and weather resistant.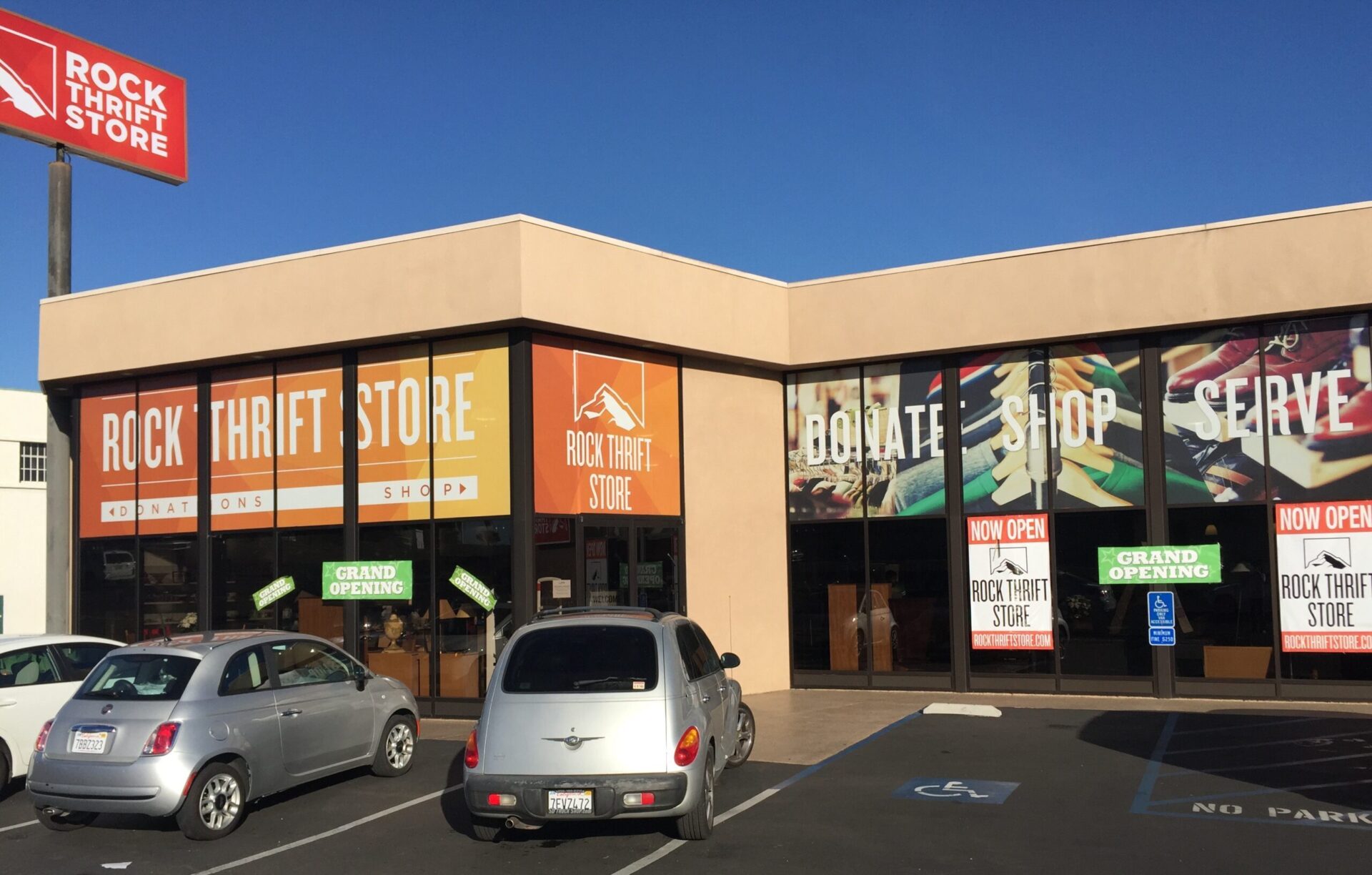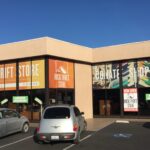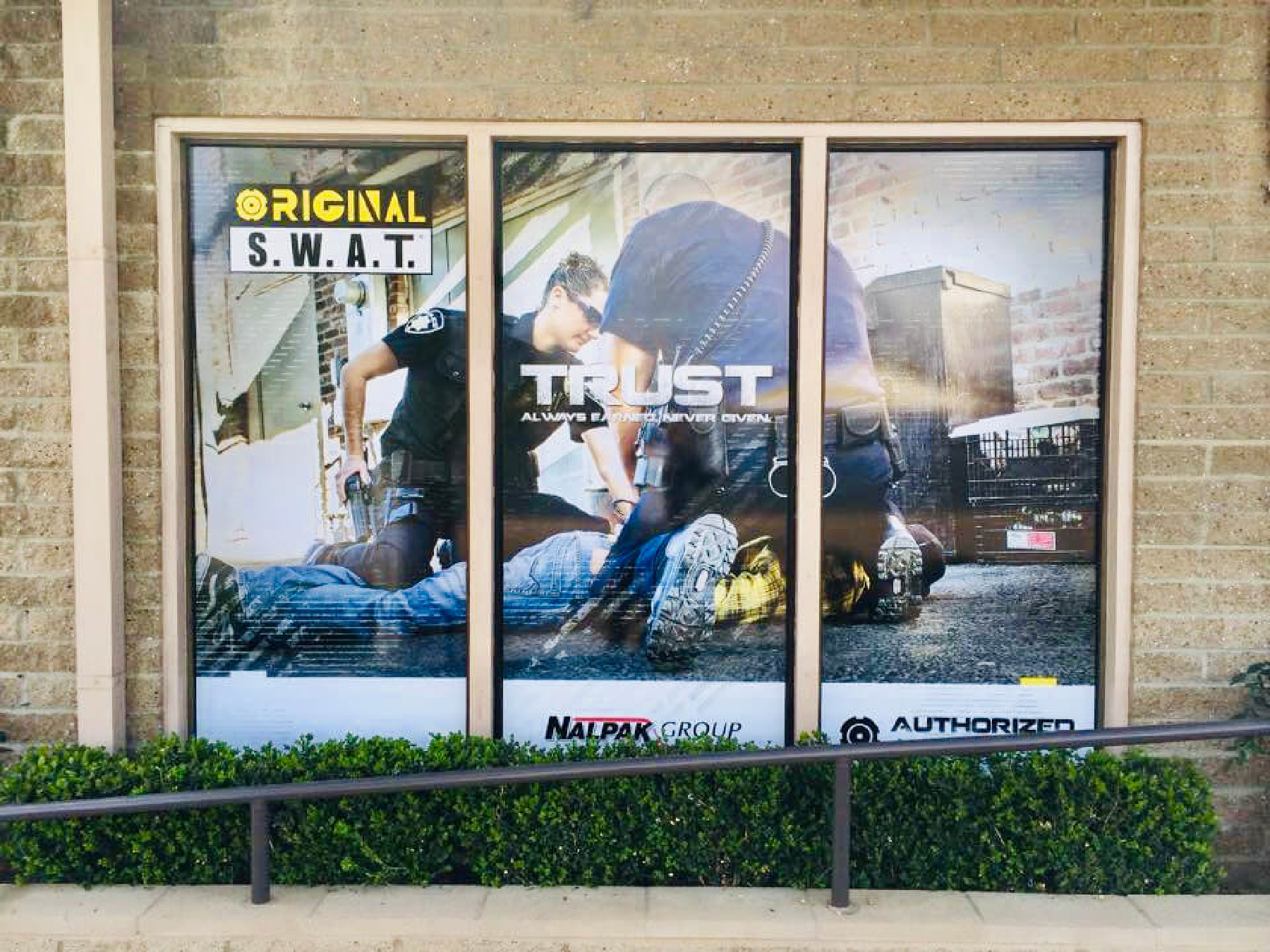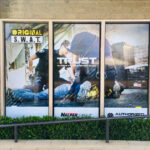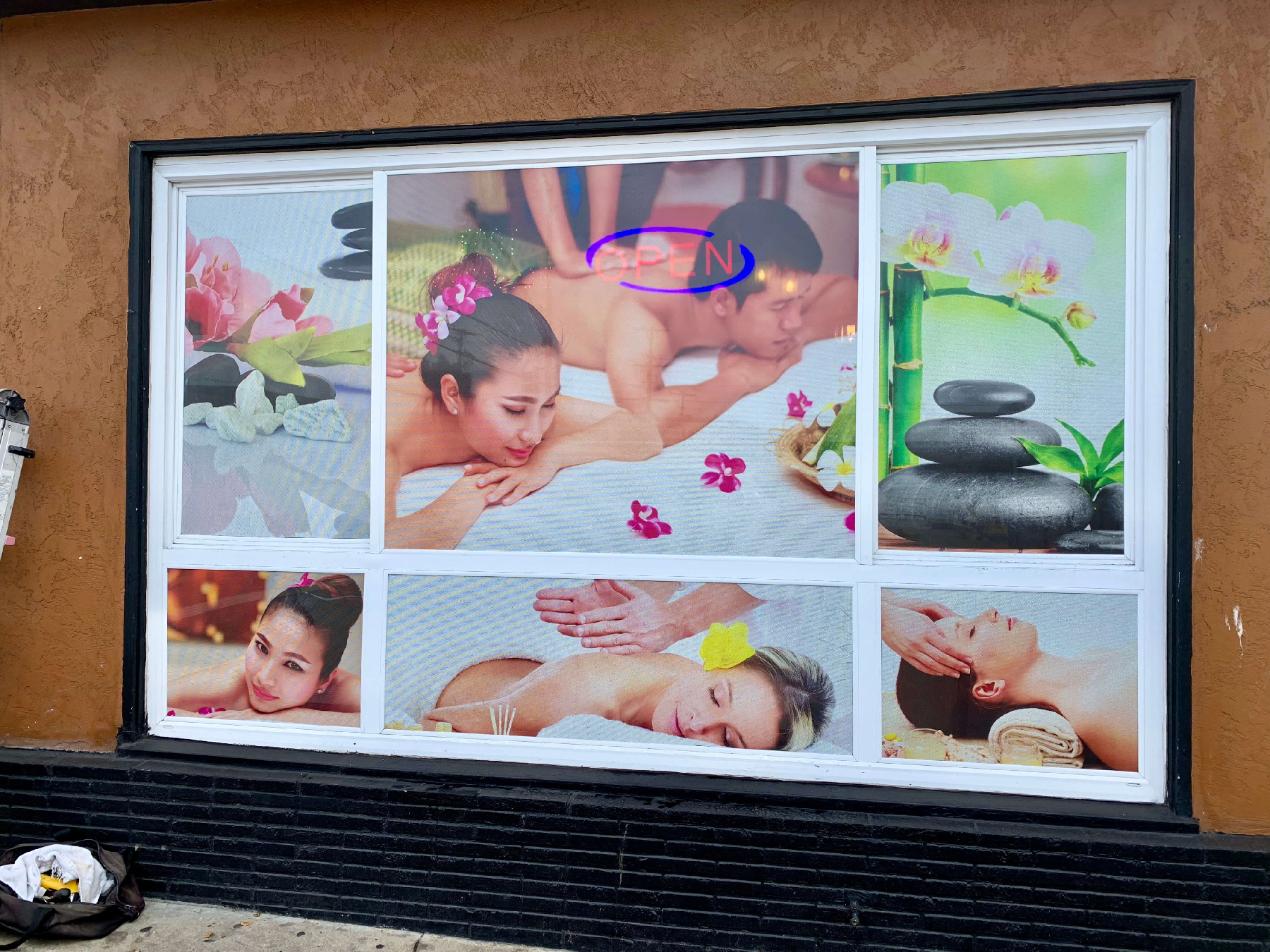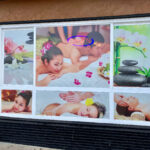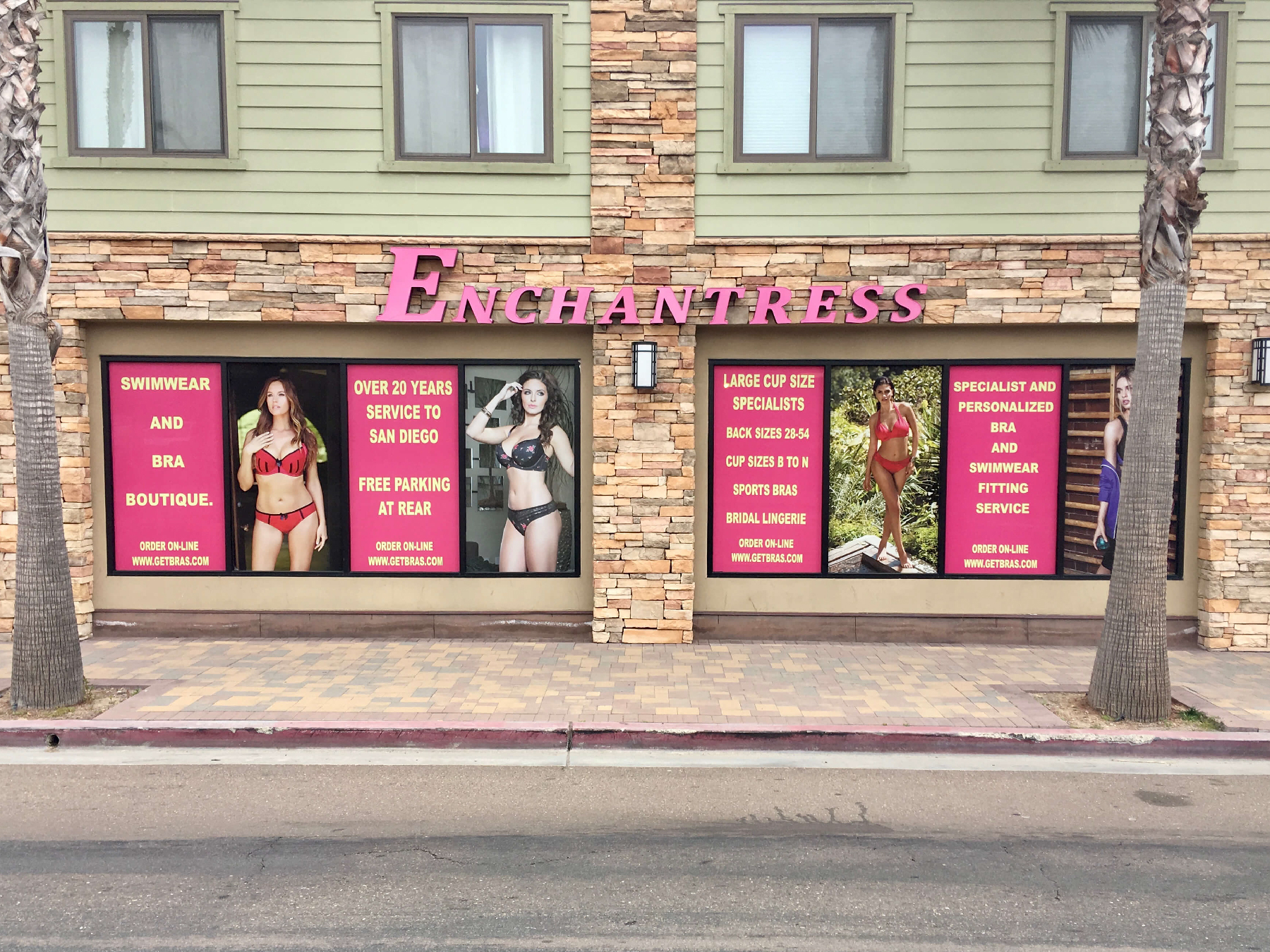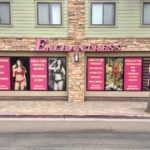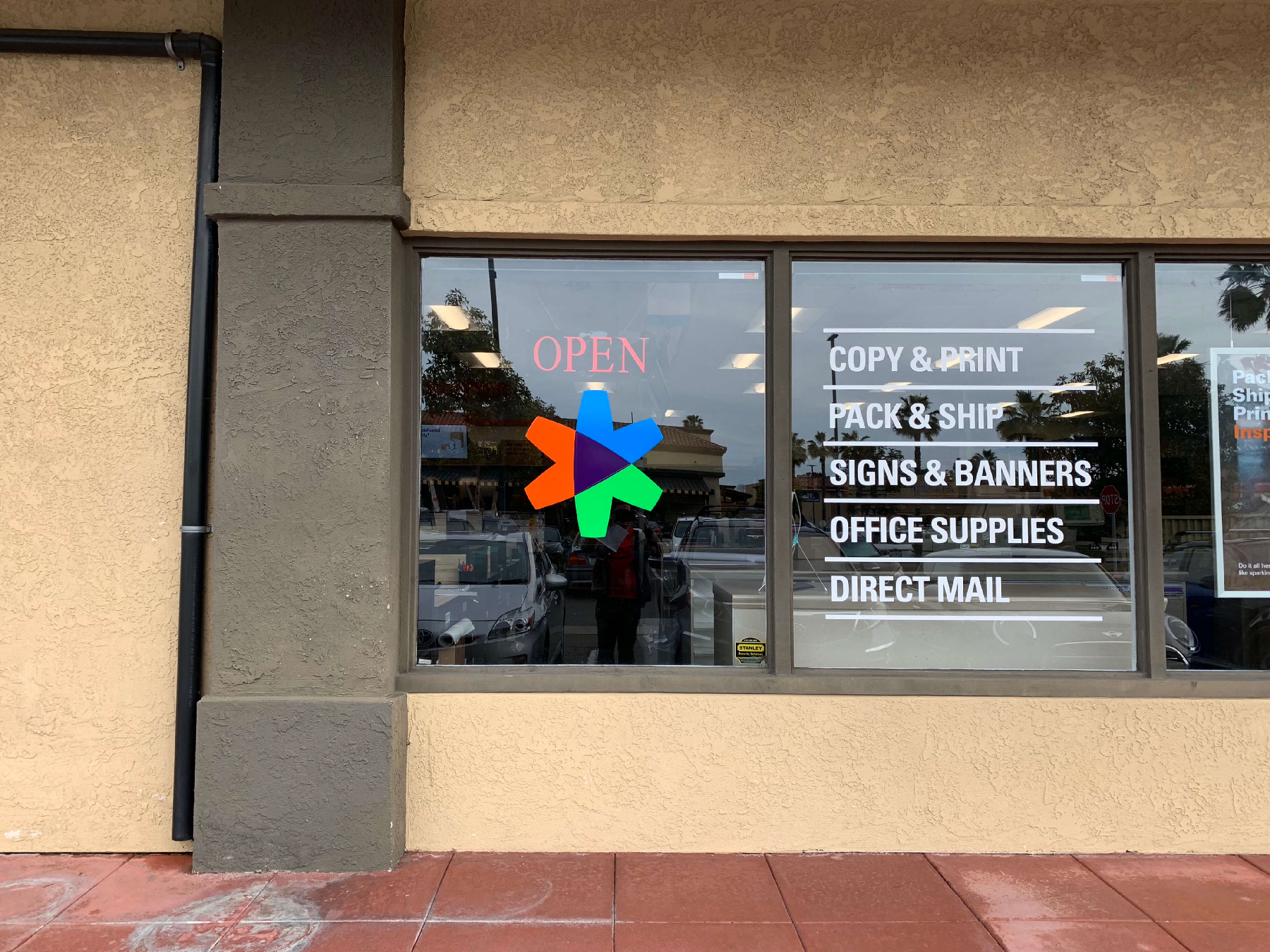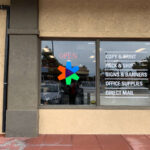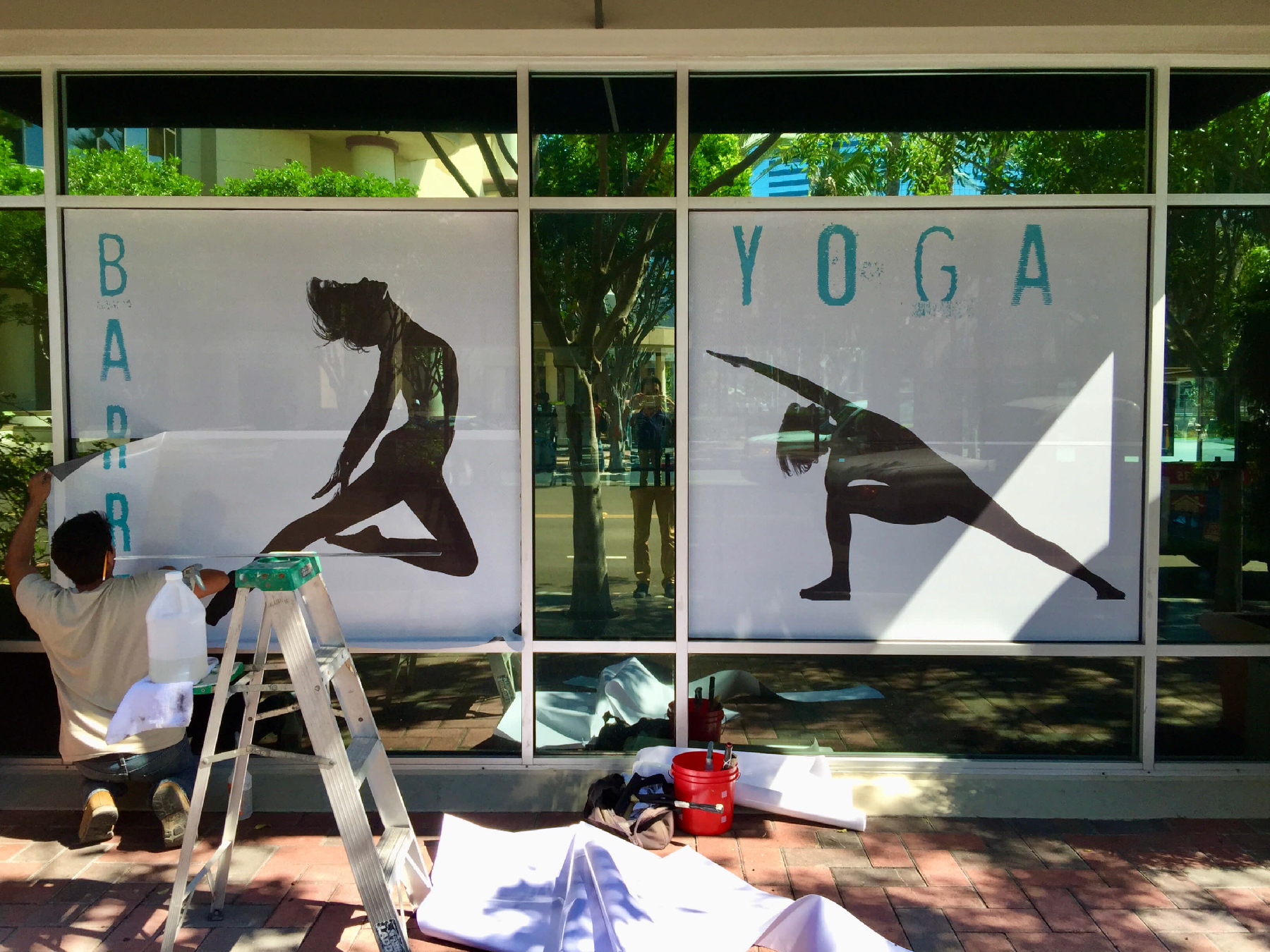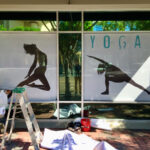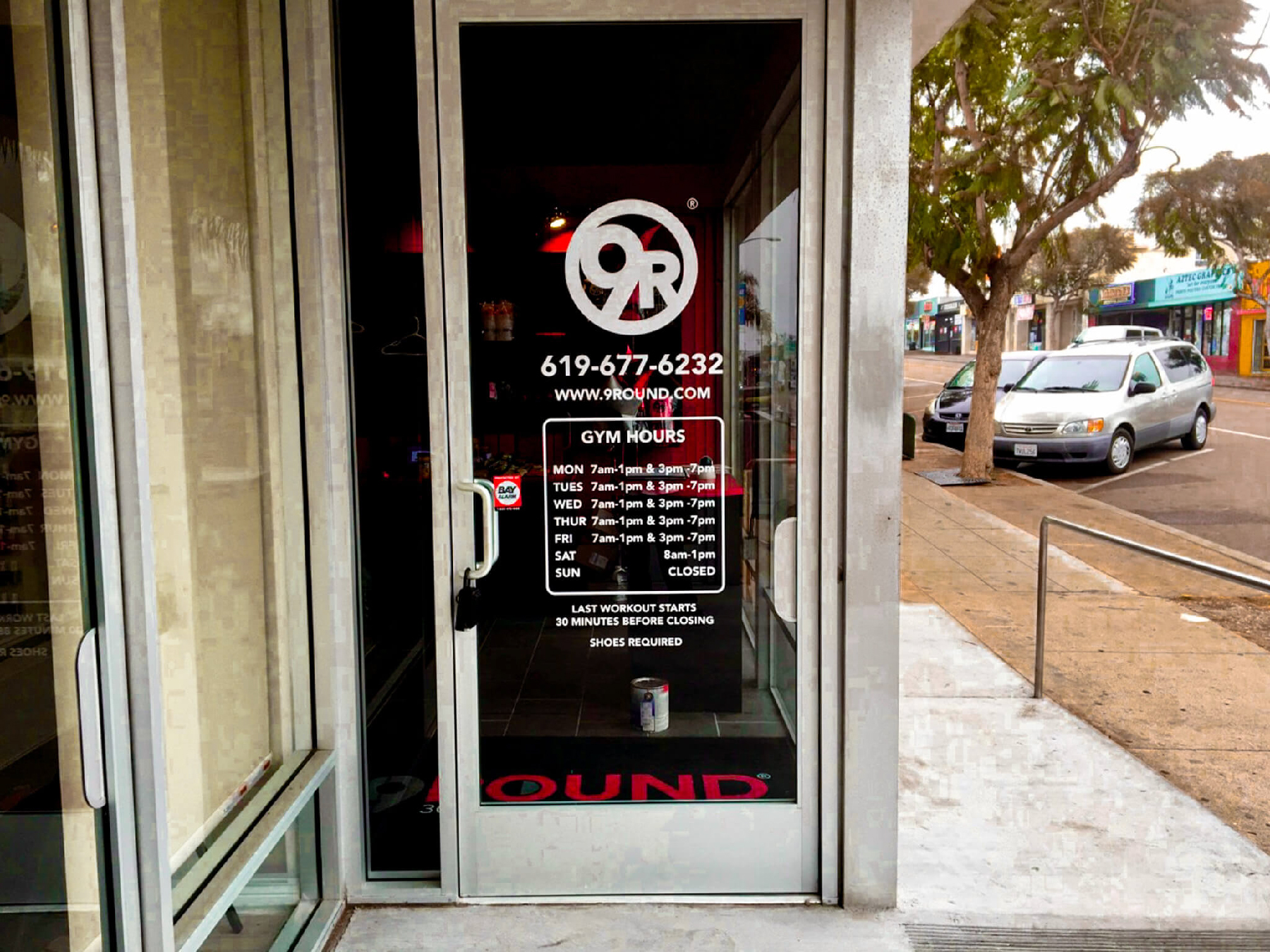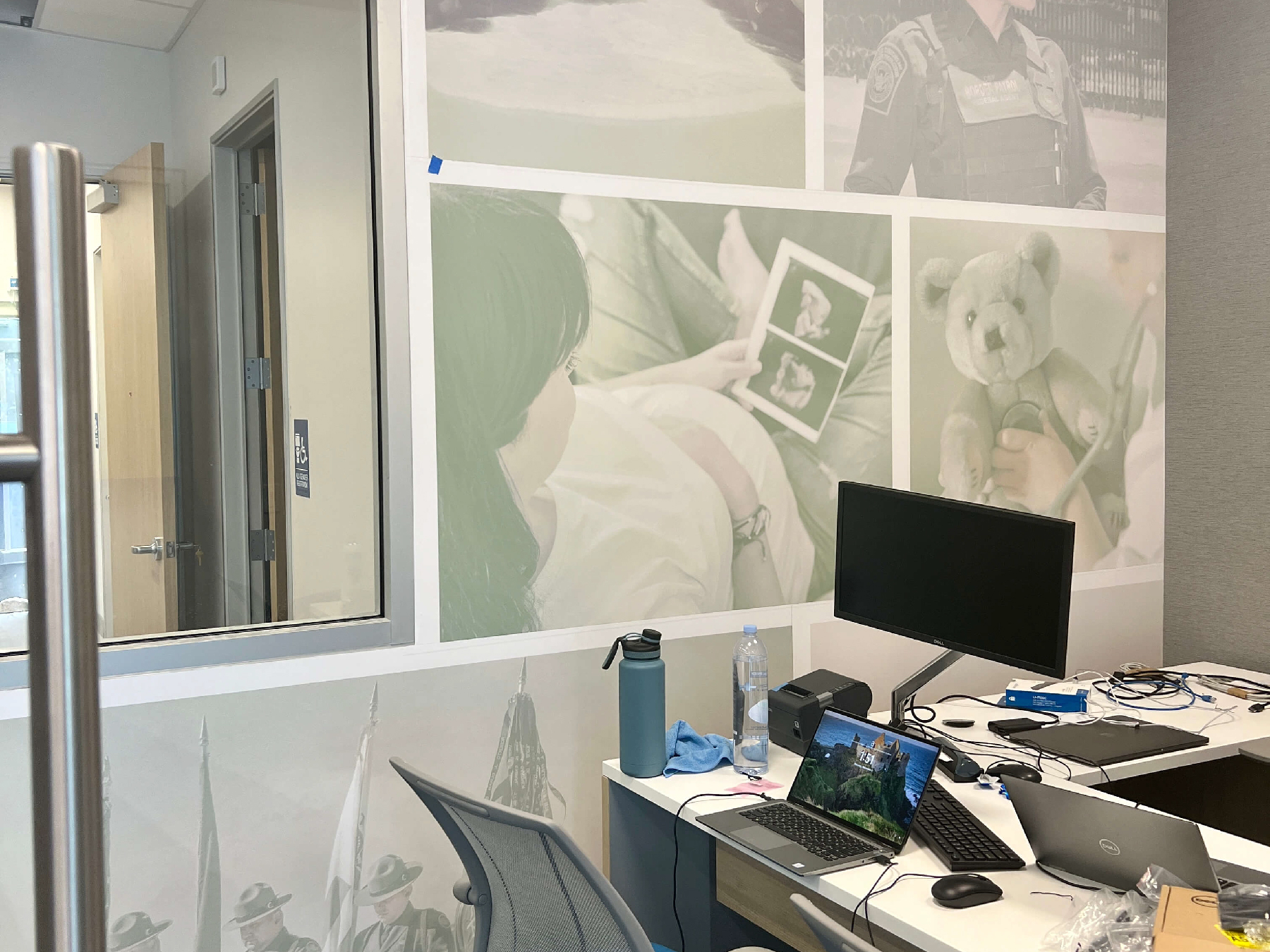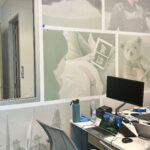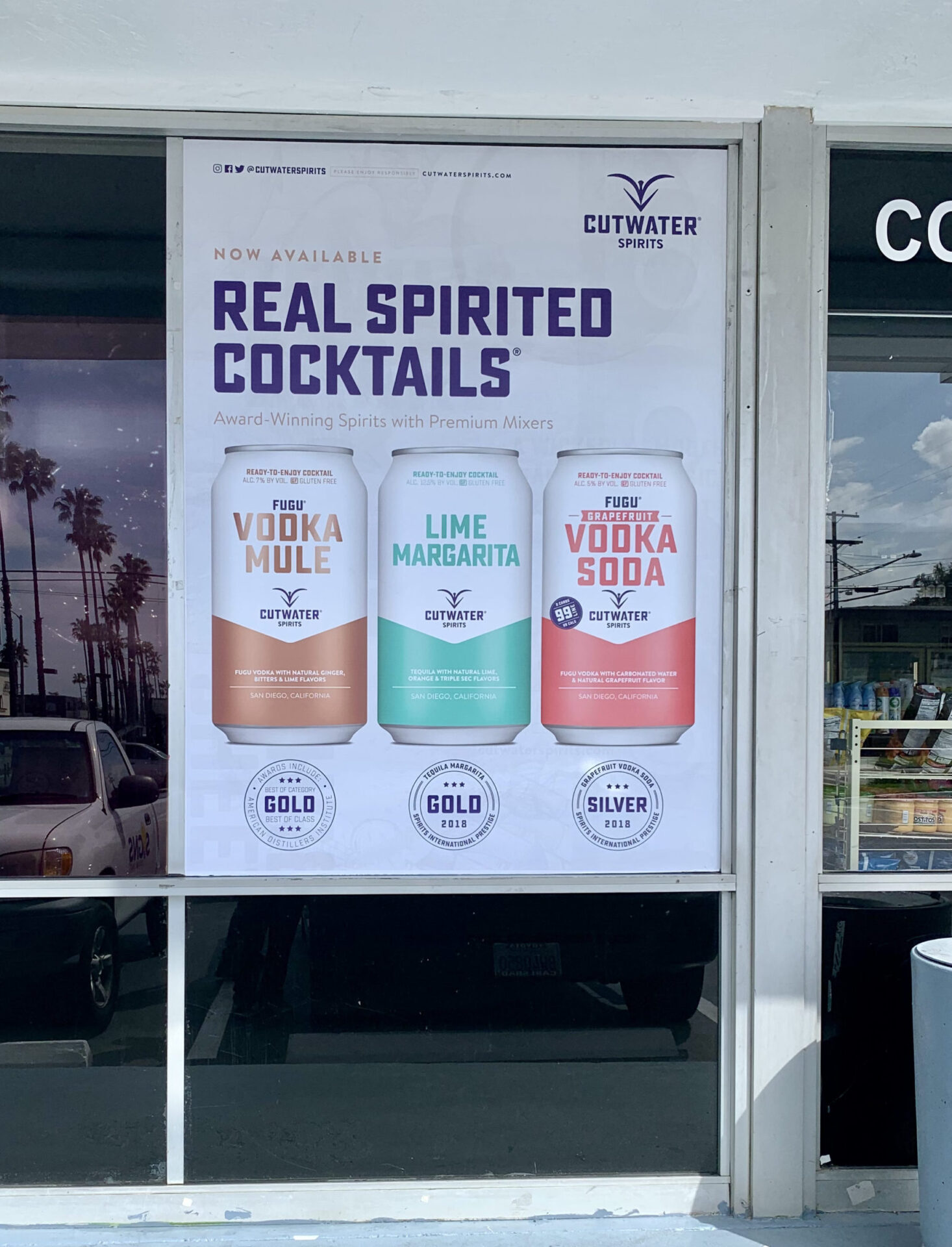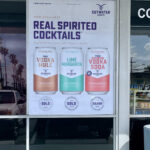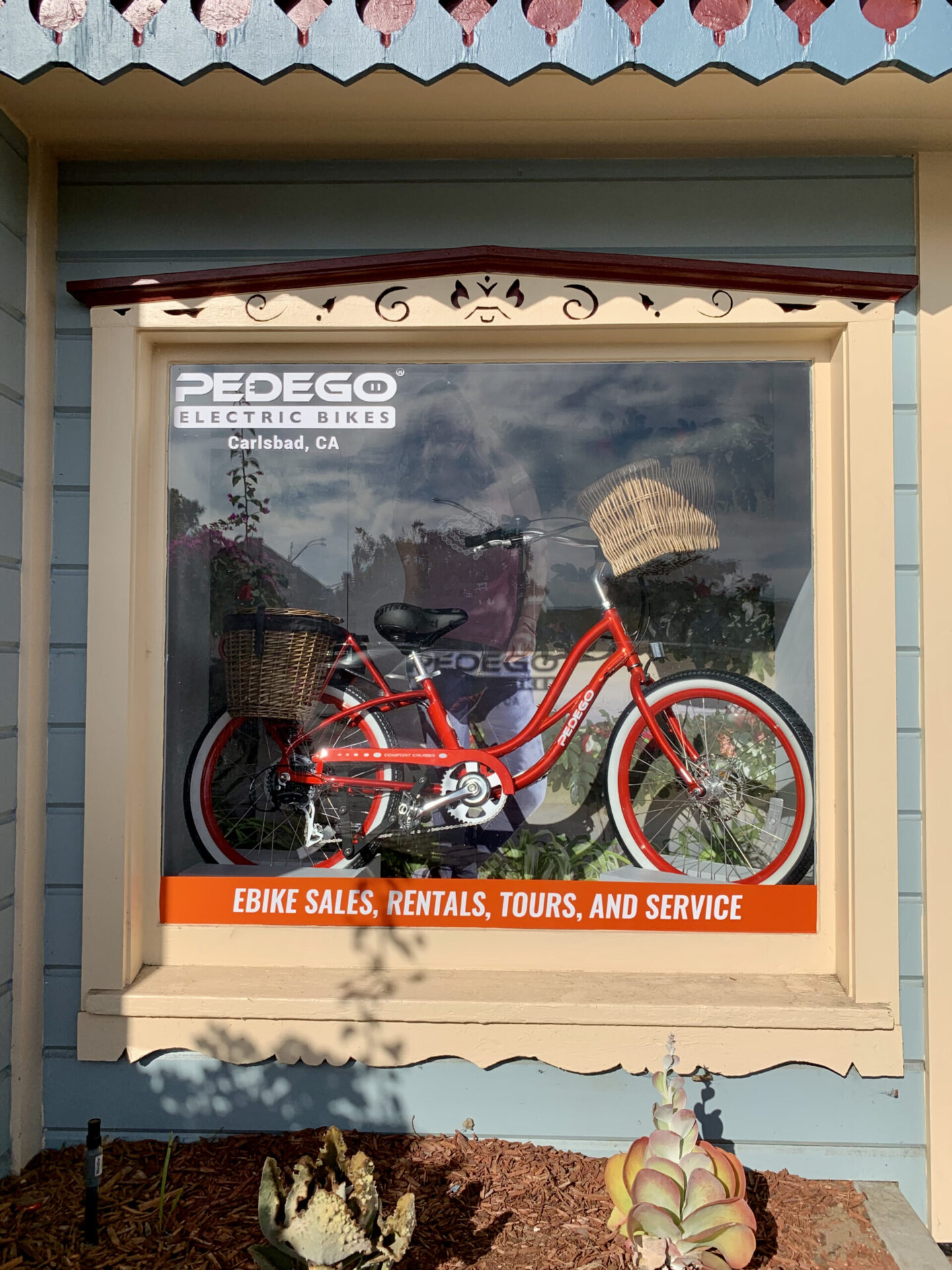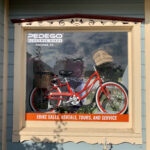 4 Types of Custom Window Graphics for Your Alpharetta Business: There is no other way to say it: custom window graphics are eye candy. Vibrant colors, creative displays, interesting presentations, and informative lettering combine to create marketing and branding displays that get noticed. But even within this product family, you have choices to pinpoint just the right signage solution for your specific needs. What are your options? 1. Perforated Vinyl Window Wraps or Graphics Perforated vinyl is a material you typically associate with vehicle wraps. It applies to the rear window and allows the driver to see outside. Those on the outside, however, only see the printed message. This technology also has applications for storefronts, offices, restaurants, and stores. If you do not need your window glass to act as a presentation location for merchandise, a full panel wrap will make visual access into your place impossible from the outside, but you can still see out. Passersby, instead, see your advertising message. Because you can show off images of your products in larger-than-life sizing, you quickly catch the attention of shoppers. Another option is the installation of perforated window graphics. When you do not want to lose the sunlight that streams into your location, ask for your graphics to be printed on the perforated material rather than an opaque vinyl film. Our clients like the idea that even the use of many window graphics makes it possible to see out from the interior. 2. Static Cling Graphics We think of static cling window graphics as the ideal short-term advertising tool. With the upcoming holiday season, these products are perfect for letting shoppers know about deep discounts, special offers, Black Friday deals, and even layaway policies. Of course, these types of graphics are also informative and let consumers know about changing interest rates (for mortgage brokers) or sign-up countdowns (for insurance agents). 3. Customized Die-cut Decals and Lettering These decals are ideal for the presentation of your brand persona. You frequently see this setup on the windows of upscale restaurants and service businesses, where the logo and lettering combine to spell out the company's name alongside its symbol. Because in these settings there are frequently few other window graphics in place, you succeed in drawing unparalleled attention to your branding message. In this way, you support the display of your building signage but also address consumers who may not have looked up to see your channel letters or box cabinet above the entrance. 4. Window Privacy Film If your office has windows that face the street, you benefit from the installation of window privacy film. Your employees do not feel like they are on display, and confidential emails remain obscured from prying eyes. Also known as decorative or frosted window film, this product gives the impression of having been applied to the glass at the factory when you really only spent pennies on the dollars to have this illusion created. Etch it with unusual shapes, a niche-specific message, or with your logo and company name. By the way, you do not have to limit yourself to the gray-white frosted appearance; this product is available in a rainbow of colors!
Need expert advice? Give us a call 619-265-7446