Complete range of Banner printing products for services.
Just contact our
experienced and qualified experts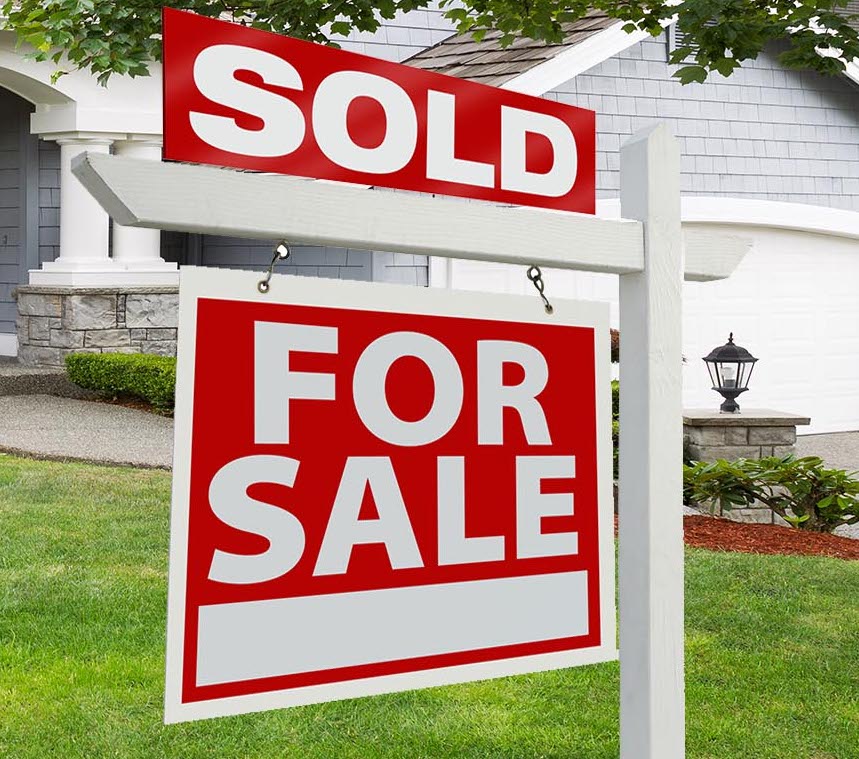 This popularity of this 13oz Vinyl Banner material type makes it suitable for indoor use and probably any lightweight outdoor use in your everyday environment. This means that you can go for this banner if you want to a lot of indoor banners and fewer outdoor banners. Pros - It is very affordable - It is tear-resistant - It is durable and lasts long - It is mainly used for indoor purposes. Cons - You can't print on two sides - It can be used outdoor also but on a very light note.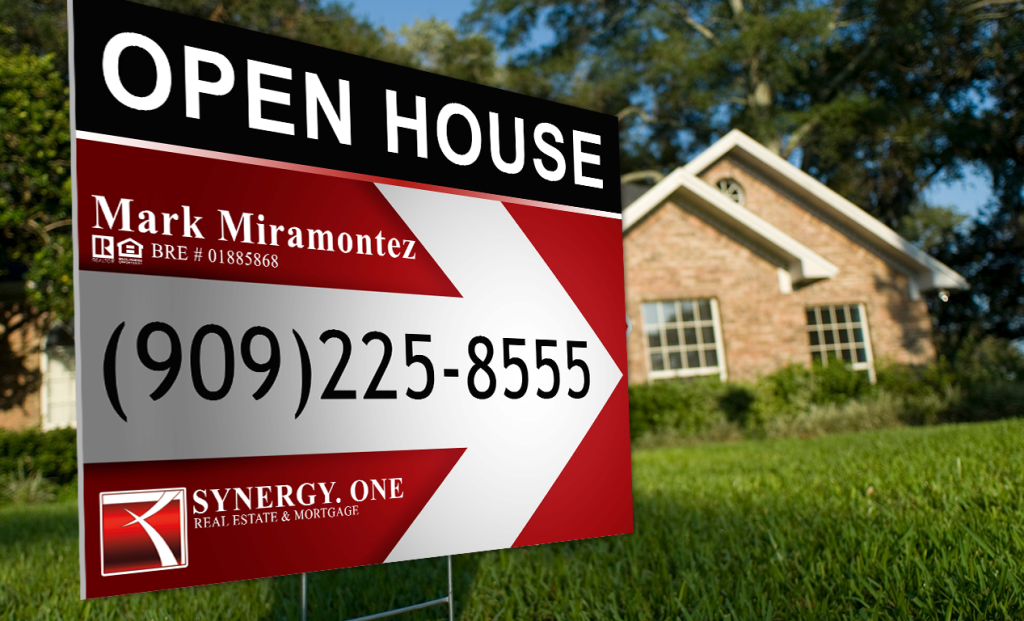 The mesh banner material is another material that is printed on scrim vinyl digitally. It is a crisscross pattern of material which makes it very convenient for an outdoor advert. The mesh banner material is of a high standard and offers you a reinforced corner. Pros - It comes with a small hole that lets air pass through the material - The banner is wind resistance due to the small holes - It is mainly for outdoor advertising or sports events. Cons - It is less vibrant than 13oz or 15oz Vinyl Banners .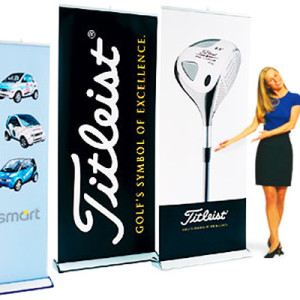 Econo Roll retractable banners offer great value for money as they are very budget-friendly and extremely durable and so can be used for different events. Another exciting feature of these roll up banners that they are very lightweight and can simply be rolled up, packed into a nylon bag (included in the package), easily carried, and stored away. The product is designed with two swing out, stabilizing feet that can be attached to its base which is intended to make for easier setup and improved stability so you don't have to worry about it falling over. We offer custom options for this product as you can select your preferred size, and choose to request other accessories.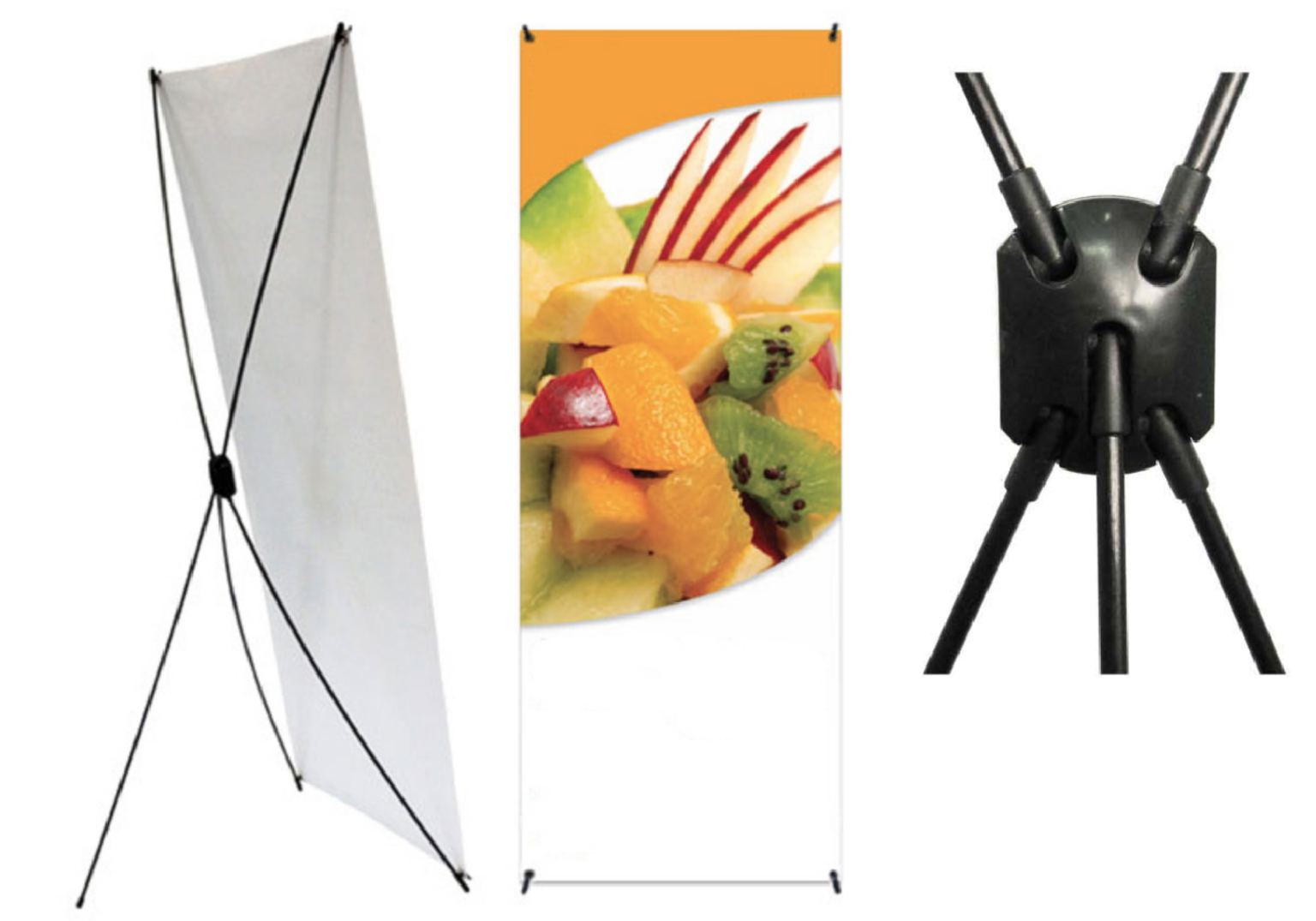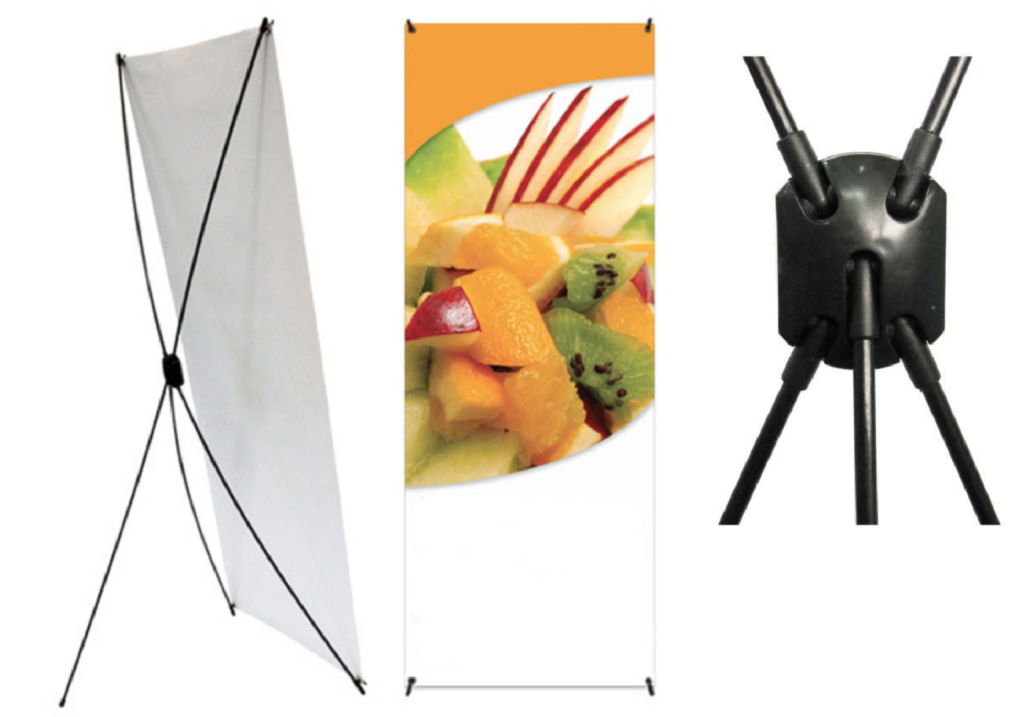 The X-banner stand will compliment your beautifully designed custom vinyl banner and properly display it. This product is very affordable, portable, and features a strong and yet aesthetic design that will assist you properly display or support your banner with a minimum of fuss. Why Urban Sign And Print X-Banner Stand? When it comes to stands, the X-banner stands that we have on sale are versatile as they can be used at various locations and events without having to worry if they fit into the look or overall theme of the occasion. The tripod banner stand is very easy to use, setup, and easy to carry around with minimal stress. The X-stand is made to last and provide the best value for money as they are made using very sturdy material. Its adjustable feature also makes it easy to manage and easy to carry. Our X-banner stands are designed with well-made hooks that allow you to securely attach your banners with the aid of grommets. They are available in small and large sizes and comes with a small nylon bag for easier carriage.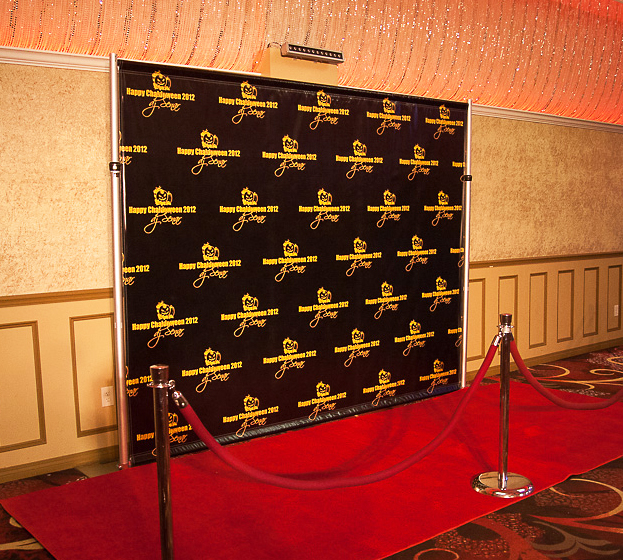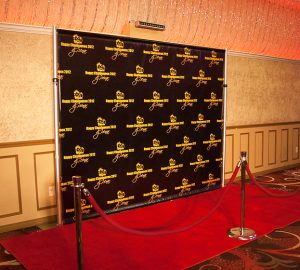 STEP & REPEAT BANNER STAND
Step and Repeat backdrop is a publicity backdrop used primarily for event photography, printed with a repeating pattern such that brand logos or emblems are visible in photographs of the individuals standing in front of it. Signs Done Fast offer custom options for this product as you can select your preferred size.
Need expert advice? Give us a call 619-265-7446